Lanttu Sinihomejuusto Kukkoset-Rutabaga Blue Cheese Mini Pie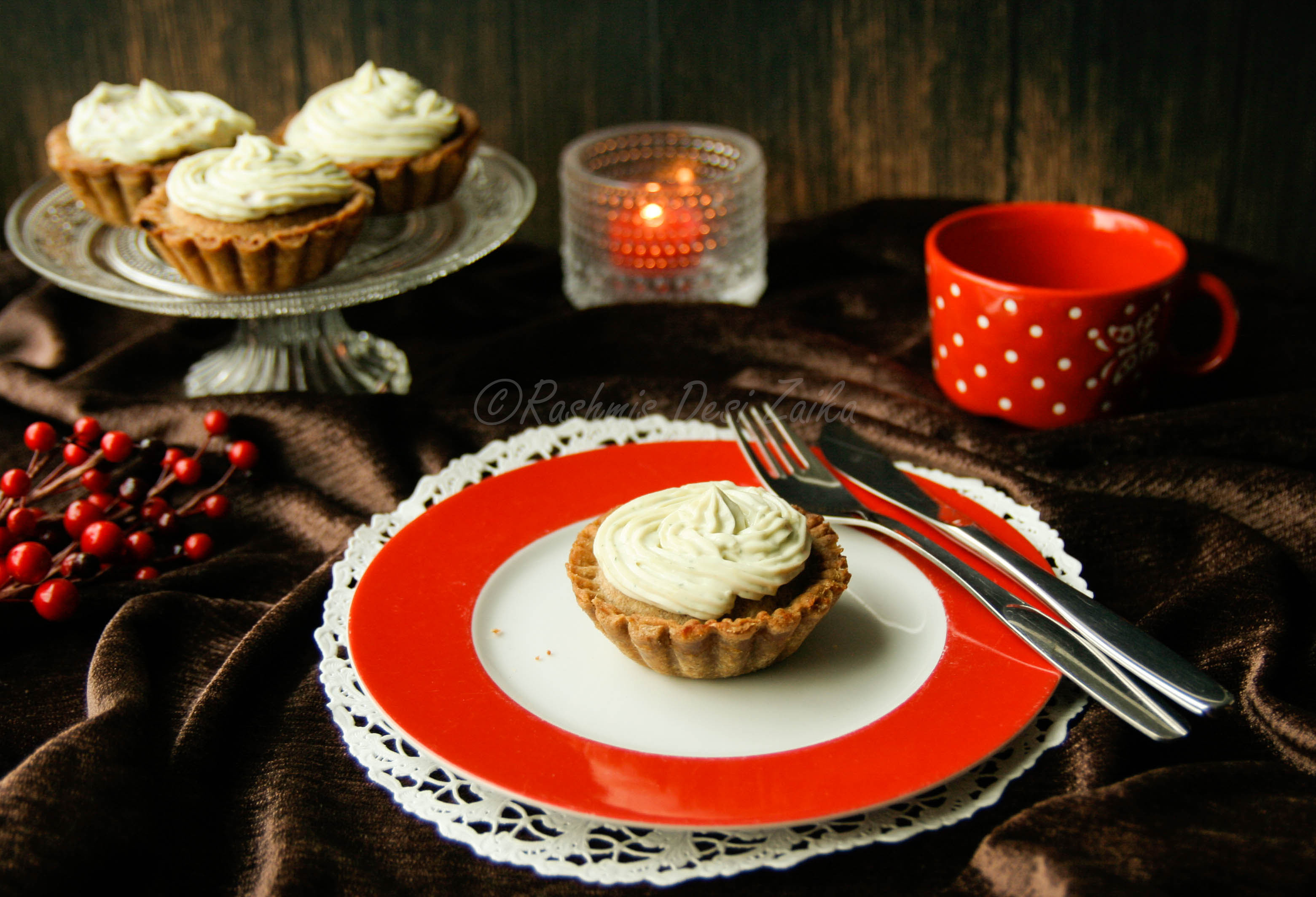 Its Christmas excitement going on all round and I am just loving it. It is so good to see so many people in the market, where everyone is busy preparing for the Christmas Day. It is especially nice because it is quite gloomy and dark in this part of the world.
In our place also the excitement is catching up with the kids and me doing our Christmas decorations. They were running around today when we got our tree in the house. This is such a nice time of the year..so much of joy and fun in the air 😊
Even though the holiday spirit is everywhere, the Christmas traditions differ, especially when it comes to food. There is always some history, some story behind these food traditions. Coming from historical reasons, root vegetables have very important place in Finnish food and culture. In Finland, there is tradition of having 'laatikko' or casserole made with root vegetables. The most popular ones are made with carrots, potato and lanttu. I tried it for the first time here in Finland. It had some similarities in taste and smell to turnip, but it is not turnip.  I think the first time I tasted it was prepared as a casserole. I still remember my reaction after trying. It was prepared by my husband's grand mother and just tasted divine. I have always liked root vegetable but after that experience, it became my new favorite.
I recently participated in cooking class where we learned how to make some of traditional Finnish food. One of the recipes we learned to make was lanttu kukkoset. As I understood kukkoset are small pastry traditional to eastern part of Finland; Usually they enclose sweet or savory filling. The twist in the recipe we got was addition of blue cheese. The sweet and salty combination worked just perfectly together. I liked it so much that the following weekend made it again at home.
For the recipe that I am sharing today is fusion of my favorites-lanttu laatikko enclosed in pastry and blue cheese. I wanted to bring some Indian twist, so I added ginger in my lantu laatikko preparation. Isn't this just perfect for holiday season and Christmas!!!
Here is my recipe..
Ingredients:
For pastry:
750g lanttu
20g butter
1/2 tsp salt, according to taste
1/4 tsp. black pepper
1/2 tsp fresh ginger, freshly grated
20g bread crumbs
40-50 ml dark syrup
1 egg, lightly beaten
60 ml heavy cream
400g Rye flour/potato flour pastry
For topping:
125g blue cheese
100g cream cheese
Method:
Place a pot with one liter of lightly salted water on medium-high heat. In the meantime, peel and cube the lanttu. When the water starts to boil add the cubed lanttu to it . The water should be enough to just cover the lanttu. Let it boil on medium heat for 15-20 minutes. Add more water if needed.
Once softened, strain the water and return the lanttu back to the pot.
Using the stick blender roughly grind the cooked lanttu. Add remaining ingredients and continue to grind until it has light and fluffy texture. Adjust salt and sweetness (add more dark syrup if needed). It should have prominent sweetness. Finally, mix in freshly grated ginger. Keep it aside.
Line a baking tray with baking paper and preheat the oven at 200C
To prepare the pastry, dust the rolling surface with some flour and roll our the readymade pastry as thin as possible. Using a cookie cutter cut out round shaped size 10 cm. Also cut out the cover using slightly smaller size cutter (9 cm). Place the bigger round circle on tart container. Gently press them all over, especially at the edges.
Add few spoons of the lanttu preparation into the pastry lined to the tart container. Lightly wet the edges of the smaller circle and gently place it on top of the lanttu and seal the edges.
Bake them for 15-20 minutes in preheated oven. The pastry should have nice lightly brown color. Take them out of the oven and let them come to room temperature.
Once the pastry is at room temperature prepare the blue cheese topping. For that place both blue cheese and cream cheese in a glass container and soften it up in short bursts in a microwave. Mix both together. Transfer it to disposable piping bag with a star nozzle. Gently pipe it on top of the cooked kukkoset.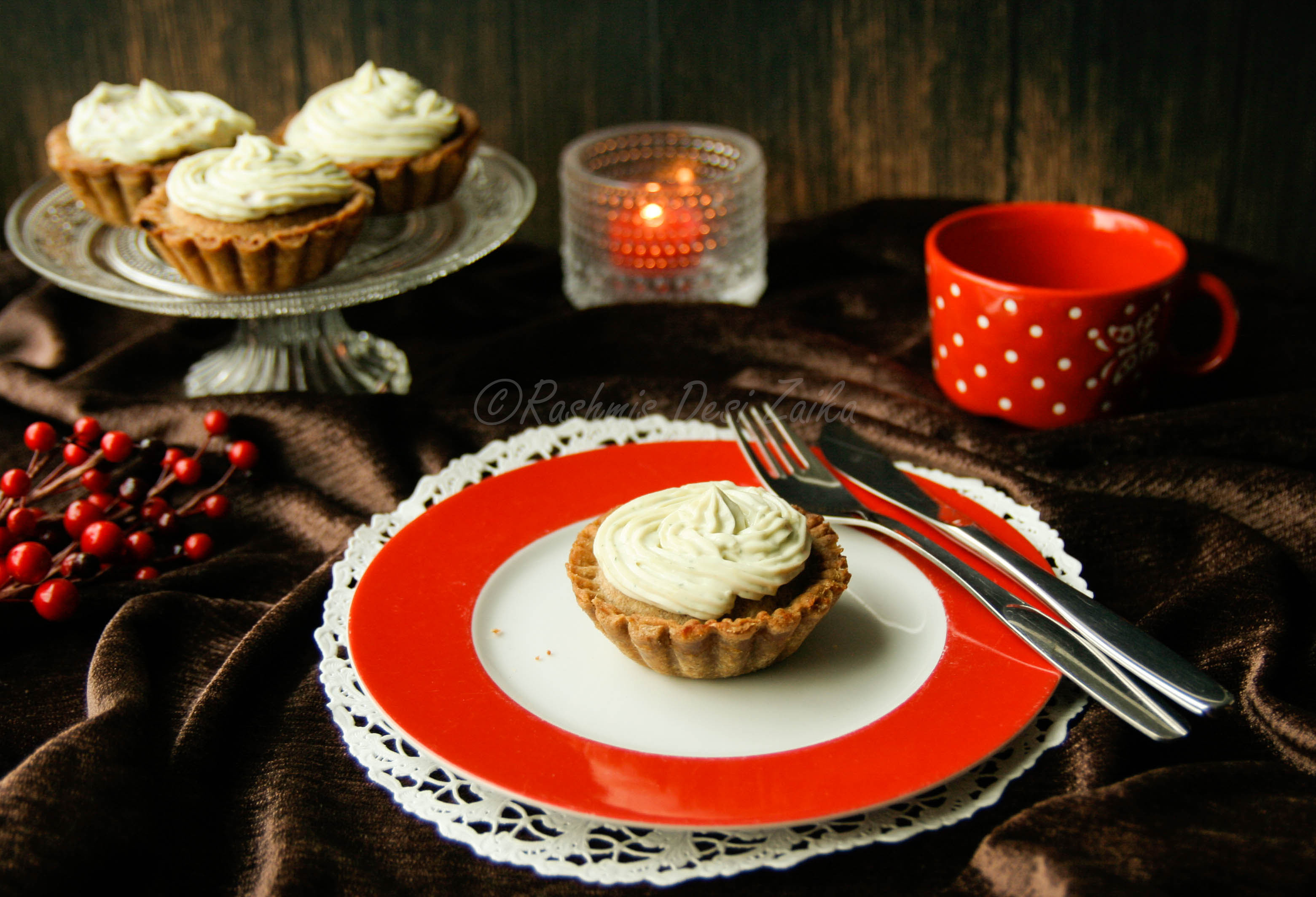 Preparation time 15 minutes
Cooking time 45 minutes
Makes 12
---