Lal Mirch Chutney-Red Chili Chutney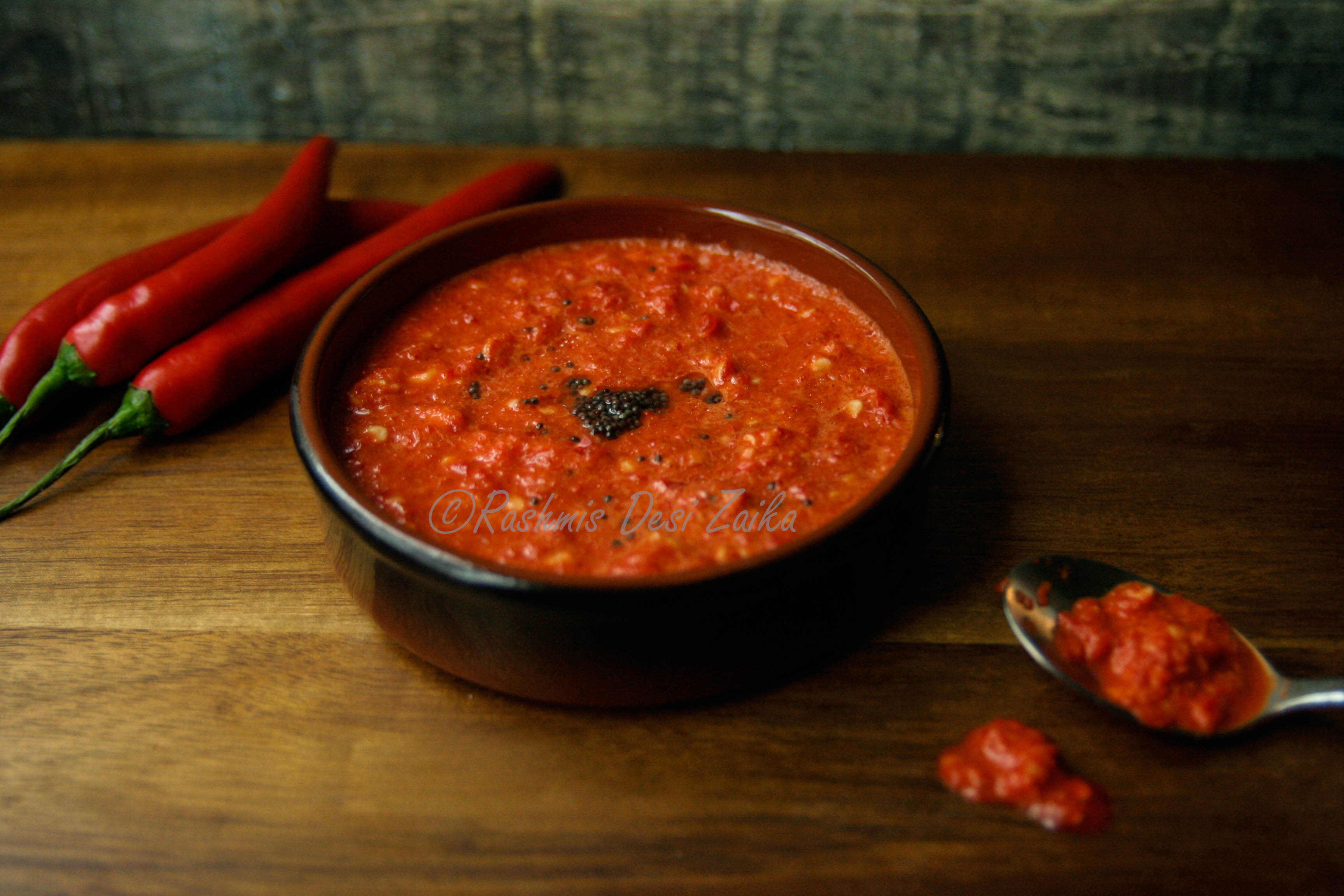 If you like hot food and enjoy eating chili, then this recipe is for you. I made this chutney a while ago when my family was visiting us. My mother who is a big fan of hot food absolutely loved it. It has been on my mind for a while to share here this chutney recipe. 
With the fall weather in full swing, it has started to get chilly here, so won't mind little bit of heat in your food. This chutney is so easy to make and will add spicy kick to your food. I have also used it to marinade chicken and the end result was absolutely divine.
I just love garlic and use it simply in almost everything. The flavors of garlic in this hot chutney with little bit of sweetness and tanginess is simply so good… 
So here is the recipe!
Ingredients:
5-6 chilies, diced
½ tbsp. lemon juice
1-2 cloves garlic
1 ½  tbsp. vegetable oil
1 tsp. salt
1-2 tbsp. sugar
½ tsp. small mustard seeds
Method:
Add diced chilies, garlic, salt and 1 tbsp. of oil in hand-blender and grind to make fine paste. Stir in sugar and lemon juice. Adjust with salt, sugar, lemon juice according to taste.
To temper pIace a small pan on medium heat and add ½  tbsp of oil. When it is hot add the mustard seeds and let them crackle. Remove from the heat. Mix it in the chutney once it cools down.
Hot lal mirch chutney is ready!!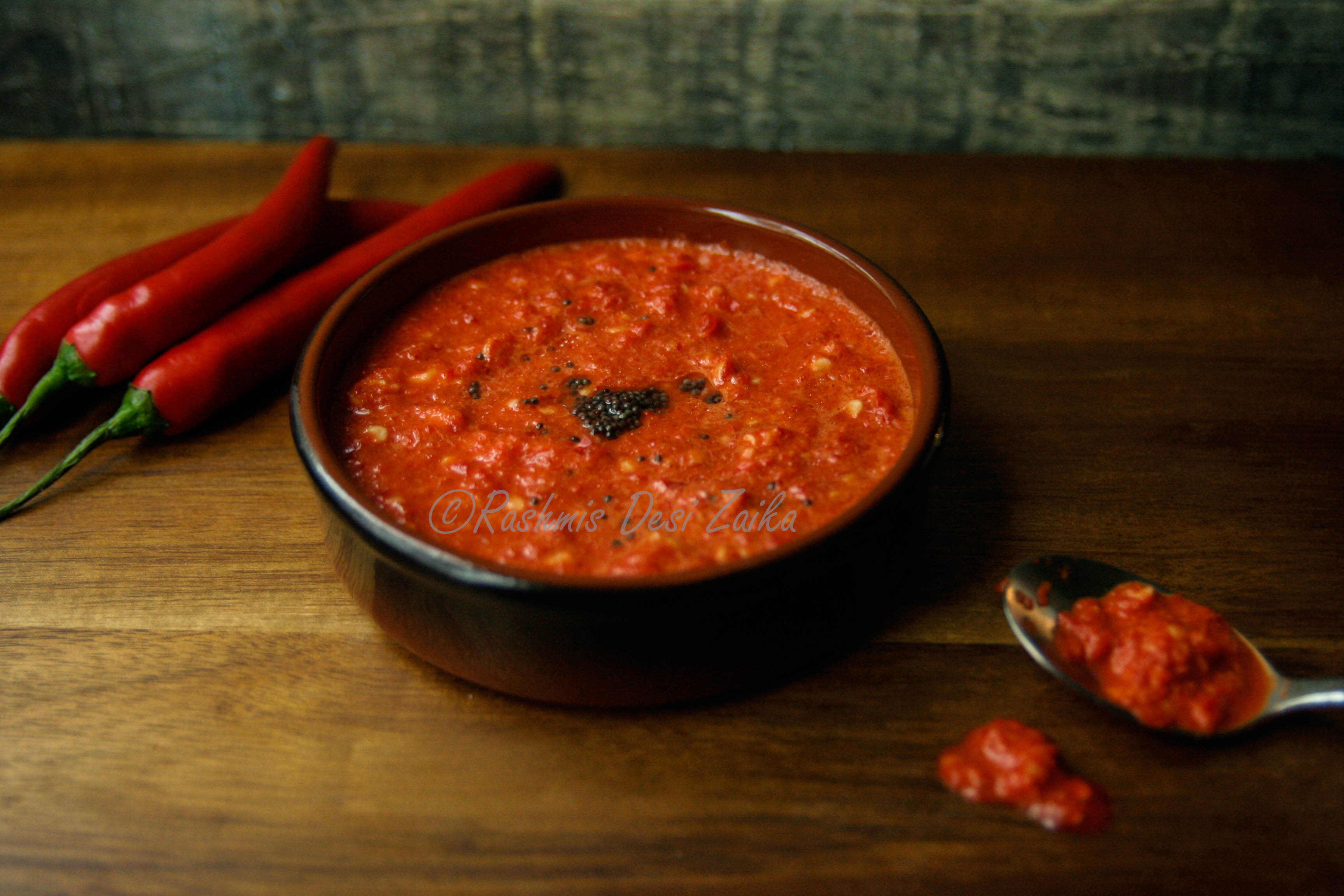 Preparation time:  5-10 minutes 
Serves: 8-10 portions
---