Patile Wali Masoor Dal-Masoor Dal Cooked in Pot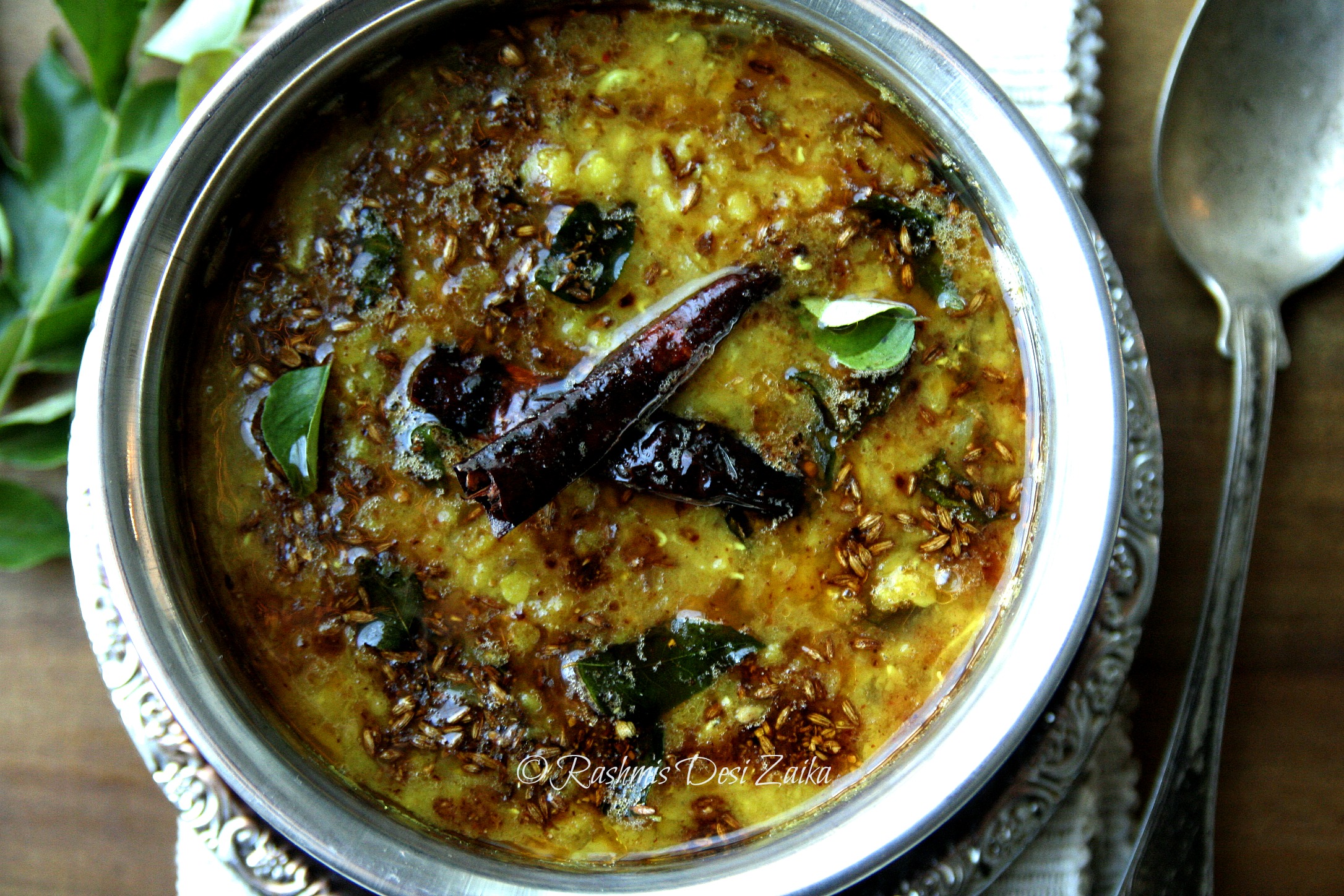 Today I will share my recipe of dhuli masoor dal (Red lentils, without skin).
This title of this post sounds complicated but trust me that this lentil recipe is one of the easiest one to make.
There is a story behind me calling this name. It is interesting and really funny if you ask any Indian, specially a student, about what they are carrying in their bags if they are moving abroad. The answer will include all sorts of food related things. It could be spices, mangoes, lentils, homemade food and a pressure cooker, yes a pressure cooker.
I remember carrying snacks, lentils, spices and pressure cooker in my luggage bag too when I moved out of India. It was quite an exercise to be able to actually board the flight because my bags were overweight and I was not willing to discard any of my precious eatables.
Initially in the beginning years of my stay there I was not cooking too much…it could be homesickness, stress of working in the lab or simply being lazy. Eventually, I discovered my passion and really enjoyed cooking. In that time, I used to often ask my mother for tips and help. So, one day I asked her what lentil would be easy to cook and her answer was masoor dal. She suggested to just make it quickly in the pressure cooker. So, this is exactly what I did and the result was a total disaster. This dal is quite easy to cook and so when I 'just' cooked it quickly in the pressure cooker it was totally mashed. A quick discussion with my mother and I learned a new method and ever since have made it in same way..in patile.
Patile in Hindi means a pot, so instead of cooking it in pressure cooker, dal was cooked in pot.
Common method of cooking dal in India is to first boil and then temper them with spices, garlic and onions. This recipe is slightly different that you boil the masoor dal together with onions, garlic and tomatoes until cooked and then temper with spices and curry leaves. There is something about the taste of this lentil that it works so well with garlic and curry leaves when cooked this way.
It is very easy to make and tastes really yummy!
So here is the recipe
Ingredients:
To make dal
175 g masoor dhuli dal (around 2 dl)
1 medium onion, roughly chopped
2 medium sized tomato, blanched and chopped
4-5 cloves of garlic
½ tsp. turmeric
1 tsp. dried mango powder/amchur
1 ½ tsp. salt (according to taste)
For tempering
1 tbsp. vegetable oil
2-3 tbsp. butter
1 whole red chili
10-12 curry leaves
1 tsp. cumin seeds
1 tsp. coriander powder
1 tsp. red chili powder (according to taste)
Method:
Place enough water in a pot and bring it to boil at high heat. Once it starts to boil add in the tomatoes and blanch them for 30 seconds to a minute. Take the tomatoes out off the water and peel the skin off. Roughly chop onion, garlic and blanched tomatoes. Keep them aside.
Rinse the dal few times with running water and place it in a slightly deep pot to cook. Pour in the water (around 5 dl) together with turmeric and salt and bring it to boil.
Once the dal starts to boil add in the chopped onion, garlic and tomatoes. Stir everything and cover the pot and let it cook on medium heat for 10 minutes until it is cooked. Add in more water if needed.
For tempering, melt in butter together with tablespoon of oil. As it starts to heat up add in whole red chili. Cook it for a minute and add in the cumin seeds. When they start to brown up stir in the curry leaves. With reduced heat stir in coriander and red chili powder. Be careful not to burn the spices. Mix in this cooked spice mixture to the pot of boiled lentils.  Add in more salt if needed and mix in the amchur powder.
Serve  it hot with roti.
Preparation Time: 15 min
Cooking Time: 30 min
Makes: 4 servings
---