Piparkakku-Traditional Finnish Christmas Cookies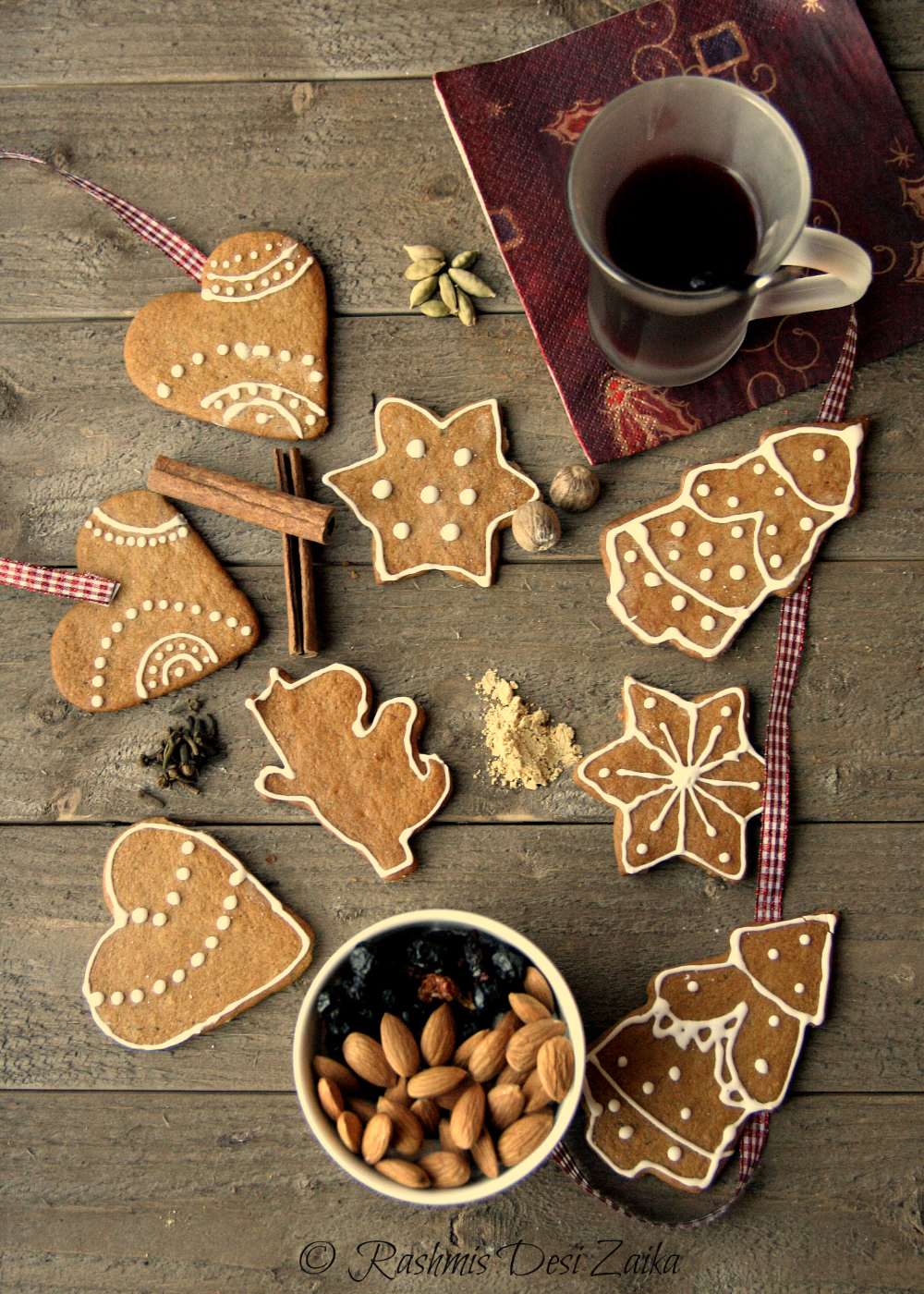 Christmas is here and it is the festive, wonderful time of the year.
This week I made piparkakku, which are traditional Finnish Christmas time cookies, gingery and very delicious. Over the past years I always bought these cookies from store, but this year decided to make them myself at home. The cookies came out very crispy and thin, just as they are supposed to be.
The recipe uses dark syrup which gives it rich, caramelly taste and color. Traditionally it contains spices like cinnamon, cloves and ginger but I added little Indian twist to it by including little bit of cardamom and nutmeg. The aroma in the kitchen was just perfect for this festive season. 
While making these cookies my little boy joined me and it was so much of fun cutting out all kinds of shapes with him. He is a huge fan of Muumit (Moomin) cartoons and each time I asked him, which shape he wanted, answer was Muumipeikko, his favorite character.
Normally they are eaten without any decoration but I was getting adventurous and tried some royal icing decorations.
So here is the recipe
Ingredients:
275g all-purpose flour
80 ml dark syrup
125g butter
100g sugar
1 tsp. cinnamon powder
1 ¼ tsp. cloves powder
1 tsp. ginger powder
2 cardamom, seeds grinded
¼ tsp. nutmeg powder
¼ tsp. salt
1 egg, lightly whisked
1 tsp. baking soda
Method:
Place a pan on medium heat and add to it dark syrup, butter, sugar, salt and spices. While stirring continuously allow the butter to melt and let everything mix. Close the heat and allow it to cool down.
In a bowl, whisk together flour and baking soda. Add in the whisked egg. To this add cooled sugar-spice mixture.  Mix with your hands until everything is thoroughly incorporated. Wrap the dough in plastic cling wrap and refrigerate for 1 hour.
Take the dough and split it into three portions. While making cookies with one batch, refrigerate the other one.
To make piparkakku, place each portion between two sheets of baking paper and roll it out until it is 0.5 cm thick. Take the rolled dough out of the two baking sheets and place it on another sheet lined on a baking tray. Cut out the dough with molds of shapes that you like and remove the extra dough. Bake the pipparkakku for 6 min at 160ᵒC. It is ready when the cookies brown up and still feel soft on touching. Let them cool down before transferring them from the baking tray.
Do the same with rest of the dough. Pool extra dough that was taken after cutting the shapes, refrigerate again and repeat rolling to make more cookies.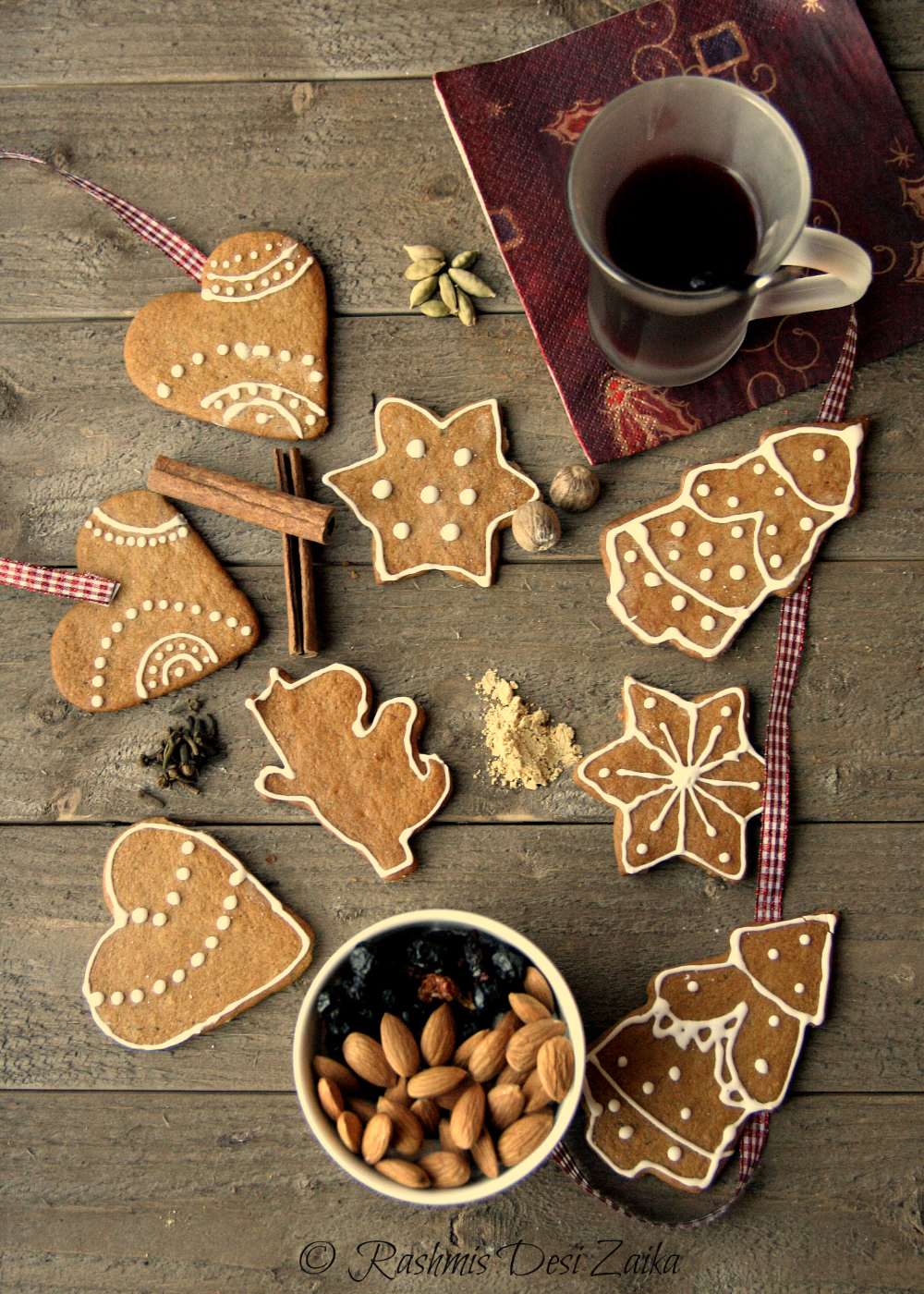 Preparation Time: 30 min, plus resting time in fridge
Cooking Time: 30 min 
Makes: 30
---